Recent days, an outbreak of COVID-19 in different cities in China made everyone worried.
After noting the pandemic in Quanzhou City, Southern China, Fujian Province, ERKE took quick action on Mar.18th to donate with 5 million Yuan worth of epidemic prevention goods & materials to Quanzhou Red Cross Society and also provided 500 apartments for employees to government to help the front-line of epidemic prevention.
On Mar 19th, ERKE also rushed to help Northern China, Jilin Province, another province suffering from pandemic recently, by donating 5 million Yuan worth of epidemic prevention goods & materials.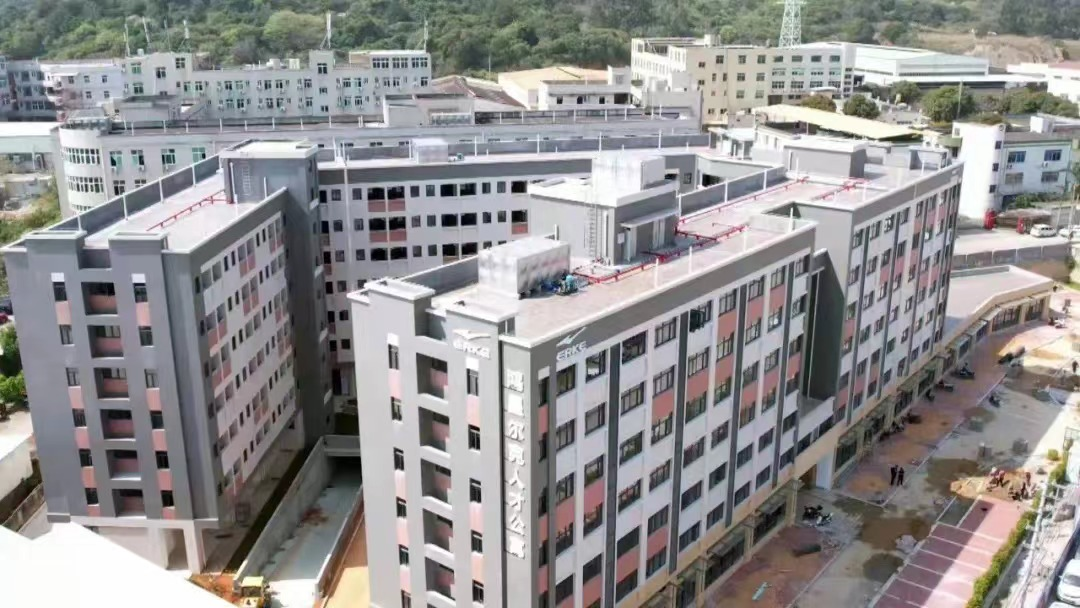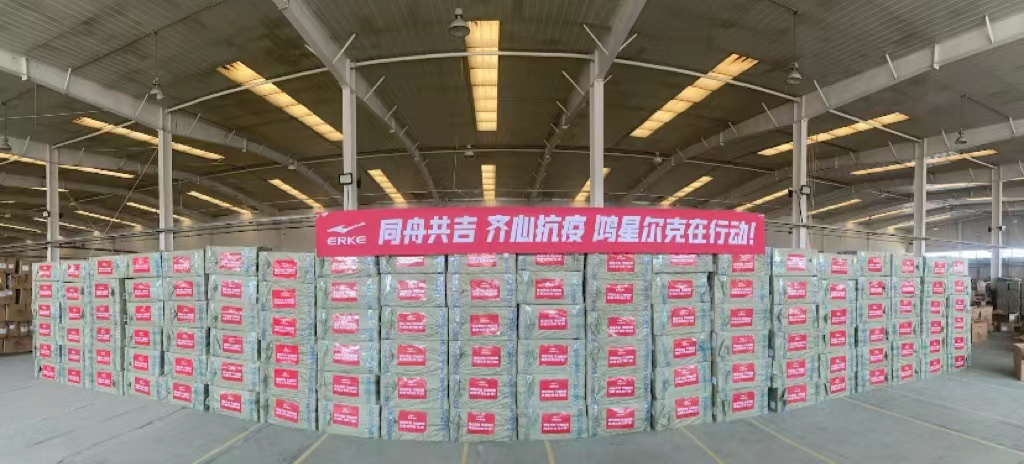 Apart from support to Quanzhou city and Jilin Province successively recent days, actually ERKE never stops its footsteps on Corporate Social Responsibilities over the years, such as donation to battle against Sichuan Earthquakes in 2008, battle against Covid-19 in Wuhan in 2020, donating 100 million Yuan worth of products to distressed areas and disable individuals in western China as well as less developed countries in July, 2020, and 50 million yuan (Apprx. $7.74 million) for Henan flood in July, 2021.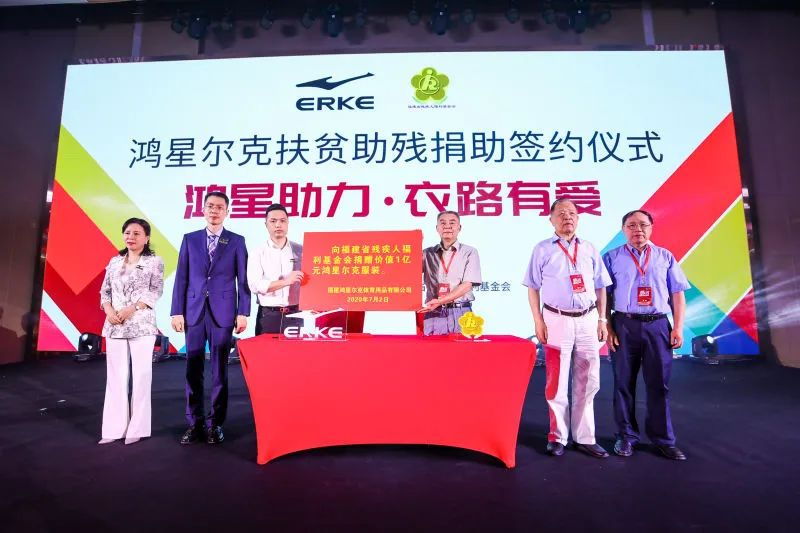 Poverty alleviation and disability signing ceremony in July, 2020
As early as April 2018, when Denis Wu, chairman of ERKE Group, served as the President of Federation of Fujian Young Entrepreneurs(FFYE), in response to the government's call for targeted poverty alleviation, he pointed out that targeted poverty alleviation is by no means a simple donation of money and materials, we must adapt measures to local conditions and seek truth from facts, and establish a sense of assistance of "Not only to give a man the fish but also teach him to fish", so that the poverty group can not only get rid of poverty through increasing income, but also learn to master working skills and knowledge. Recent years, comprehensive support action by setting up factories and creating employment, buying product from the poverty areas, helping with education and etc., has been taken by the FFYE leaded by Denis Wu to the distressed areas, which effectively changed the appearance and enhance the economic development there.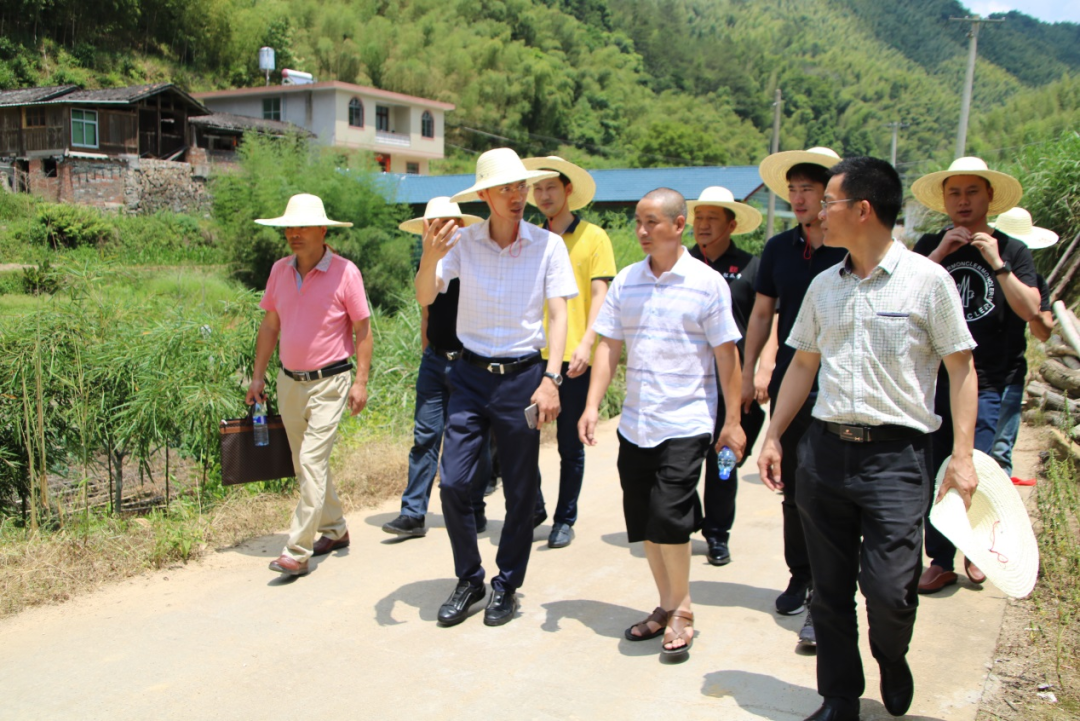 Denis Wu, Chairman of ERKE makes survey in poverty area, Longyan City, Western Fujian Province.
The 22 years-old brand has developed into one of the leading sports brand in China with over 7000 stores in China and more than 1000 points of sales overseas, in 2021, the brand value of ERKE exceeded 6.3 billion USD, and it was once again listed as "China's Top 500 Most Valuable Brand". In the meantime of its rapid development, the company is dedicated on its corporate social responsibilities by donation to battle against different disasters, and comprehensive supports in terms of industry, education, employment and etc. to distressed areas.
https://en.erke.com/wp-content/uploads/2022/11/640-1.png
608
1080
erke
http://en.erke.com/wp-content/uploads/2020/01/logo-blue-300x139.png
erke
2022-03-20 10:00:00
2022-11-08 13:05:27
Warmth, Goodness and Considerateness---ERKE's Footsteps on CSR